So Jo, do you enjoy trying out new wines? It might come as a surprise to you to find that San Jose offers some prestige wine selections. Good news! SJ Quest Limo now offers personalized wine bus tour packages for couples, singles, and groups.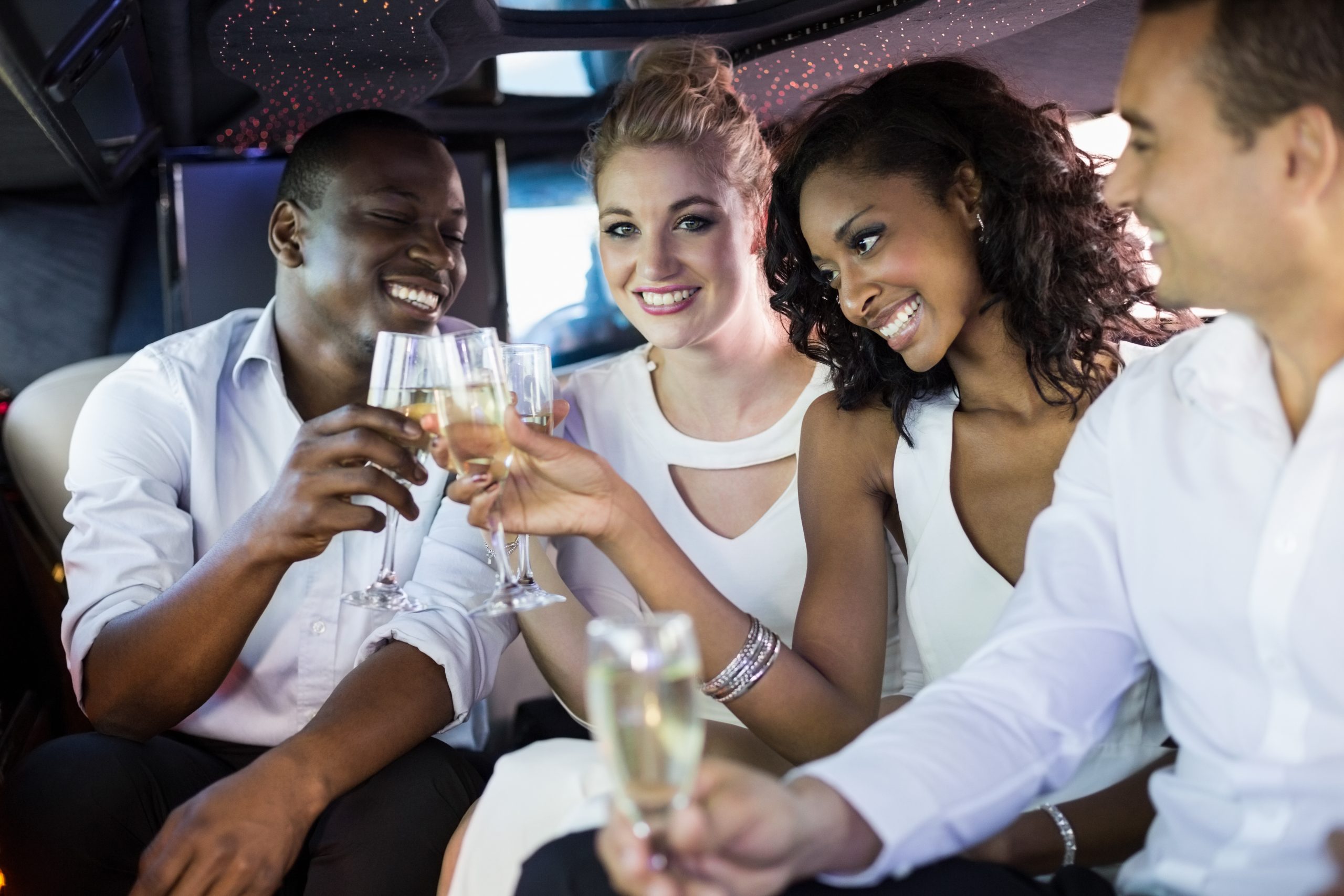 We have packages available for:
Silicon Valley Wine tour (Cupertino, Los Gatos, Morgan Hill)
Napa Valley
Livermore Valley
Santa Cruz Mountains Wineries
Lodi Wine Country tour
To meet all your requirements, our stretch limousine includes fully stocked bars, Color TV & DVD players, fiber-optic lighting, a moon roof, soft leather upholstery, and every other conceivable convenience. We are the ideal choice for all of your Wine Tasting Tours Limousine needs thanks to our knowledgeable staff and courteous, professional chauffeurs. Our service is always available to you, with polite, punctual drivers and dependable, inexpensive service you can rely on. We at SJ Quest Limo will make every effort to keep your experience with us unique and special. We provide all-inclusive pricing, which includes taxes, fuel surcharges, and gratuity with no hidden fees, 24/7 customer support, text from your chauffeur letting you know they are on the way to the pick-up location, a courtesy email reminder 24 hours before your reservation, well-dressed chauffeurs, assistance with luggage, and texts from the chauffeur on the way to the pick-up location. This also includes amenities: bottled water, tic-tacs, gum, napkins, and hand sanitizer.
You may occasionally choose to tour vineyards alone. Other times, you may go on a group winery tour of the nearby wineries. Anyhow, one of SJ Quest Limos' wine-tasting trips will provide a high-class transportation option for you. Each time we organize a trip, our staff members carefully choose which San Jose wineries to visit. Then, we reserve one of our spotless luxury cars and let wine enthusiasts like you make bookings. You'll be picked up and transported to vineyards in SJ and the other areas on the same day of the trip. You won't have to worry about how much wine you consume since you'll be transported in privacy from one place to another. ‎
When Taking SJ Wine Tours, Feel Safe
Being responsible is the key to any good wine trip; thus, we strongly advise against ever drinking and driving. There are better options than having one individual serve as the designated driver, especially when couples are involved. Booking a seat with us for your one-of-a-kind trip will be a safe choice. You won't ever have to worry about getting behind the wheel, and you'll be able to sample all the wine you want! ‎