SJ Quest Limo offers luxurious limousine services to celebrate your life and a new chapter if you're seeking to go out on the town with your friends and loved ones. In the city, we have more than 30 places to take you, so we can assure you of a memorable evening.
In order to accommodate your unique, joyous moments, we offer some additional luxuries. The best limousine service to celebrate your newfound love is SJ Quest Limo, whether you're going to clubs, restaurants, or live events. You'll be glad to hear that several indoor and outdoor alternatives are available year-round if you're planning a wedding in San Jose. The San Jose Clubhouse, Villa Ragusa, and The Glass House SJ all provide beautiful settings for a ceremony and reception if you're seeking venues. A limo service can make getting to these places stress-free no matter what time of year you decide to be married in San Jose.
From pickup and drop-off at the airport or your home to transportation between venues, our trustworthy limo service can handle all your transportation requirements. Additionally, we can arrange a vintage ride for you or your guests on your special day. Now, let's add a little spice to our wedding limo service.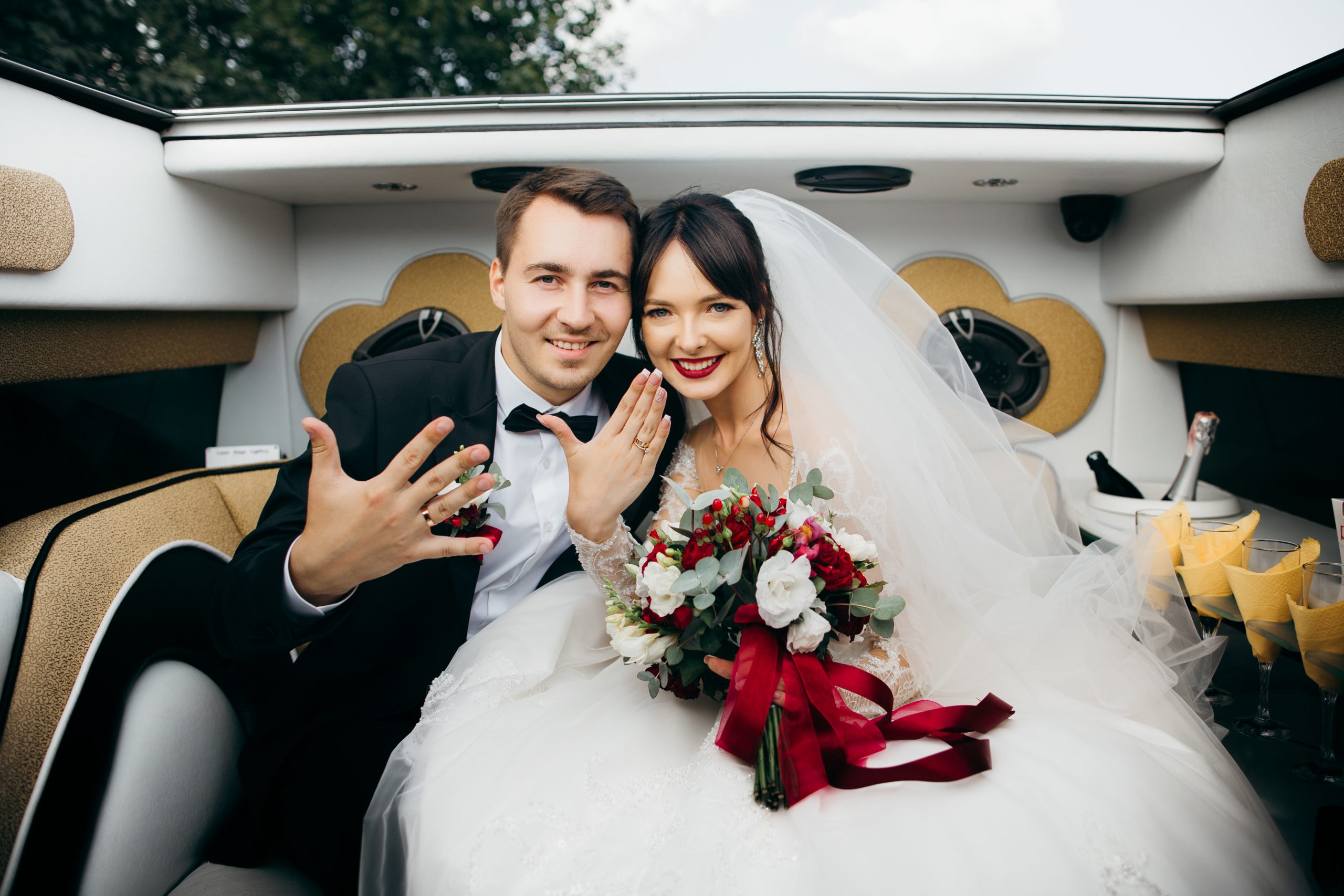 Wedding Couple Limo
Hotel, ceremony, and reception transportation
Family of the Bride & Groom
The Wedding Party
Wedding Guests
Airport Pickups
We can assist with all of your guests' transportation needs from the airport in addition to being present for the bride and wedding. After the reception, we will return them to their hotel. We will transport them to your wedding site, making your occasion extraordinarily beautiful and unforgettable. For a grand wedding theme, choosing our most luxurious car service is best. On your wedding day, our chauffeurs can guide you around San Jose because they have a wealth of local knowledge.
Escape the crowd at your reception in style while riding in one of our limousines in comfort and elegance. Enjoy the ride while cracking open a bottle of champagne, making use of the stocked bar, cranking up your favorite CD on the stereo, or dimming the ambient lighting. The cherry on top, they will be able to recommend restaurants, pubs, and other places to have fun, and they will be pleased to assist you with any queries or worries you may have. Because they will be dressed formally, our chauffeurs will blend in with your wedding party.